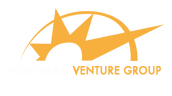 Northeast Venture Group's specialty

is creating Brand awareness
is the extent to which a

brand

is recognized by potential

customers

, and is correctly associated with a particular

product

. Expressed usually as a percentage of

target market

, brand awareness is the primary goal of

advertising

in the early months or years of a

product's introduction

.

[1]

Brand awareness is the extent to which the consumer associates the brand with the product that they wish to purchase. It is the brand recall and the brand recognition of the company to the consumers. Brand recall is the ability of the consumer to recollect the brand with reference to the product whereas brand recognition is the potential of the consumer to retrieve the past knowledge of the brand when enquired about the brand or shown an image of the brand

logo

. Brand awareness is an essential part of

brand development

which helps the brand to stand out from the others in this monopolistically competitive market.
ABOUT US    A MOMENT IN TIME    CASE STUDIES    OUR EXPERTISE
(mobile users) Scroll up for more selections from the top menu

Learn about our 

FASTRAC®

 business launch options

Hire Us For Your Next Project or Request more info
[three_fourth_last] [fancy_box] [div style="padding:10px"] [contactform email="youremail@example.com" akismet="true"] [name label="Name:" required="true"] [email label="Email:" required="true"] [textarea label="Message:"] [captcha] [/contactform] [/div] [/fancy_box] [/three_fourth_last] [margin30]